ROOMS & SUITES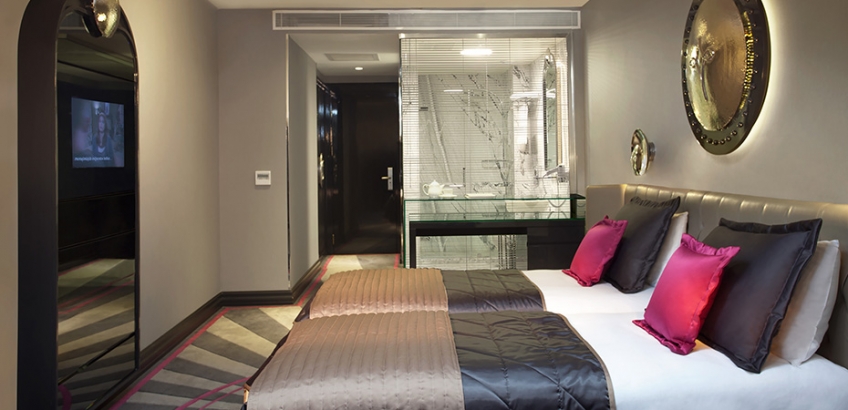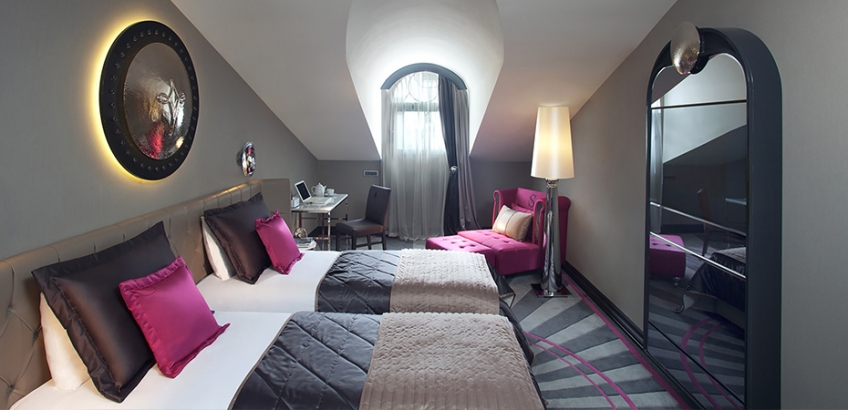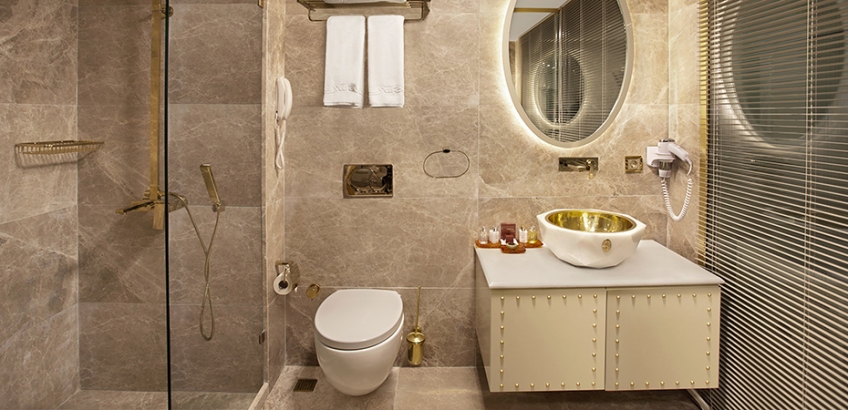 DELUXE ATTIC ROOM
or
24
Deluxe Attic Room blends Turkish and contemporary design and offers all the amenities the modern traveler demands. They are elegant and comfortable so that families and friends can relax. All the Deluxe Attic Rooms are located on the 4th floor of the hotel.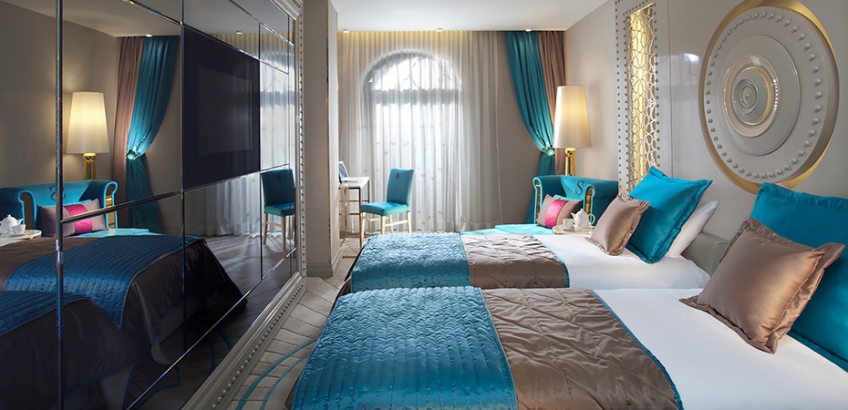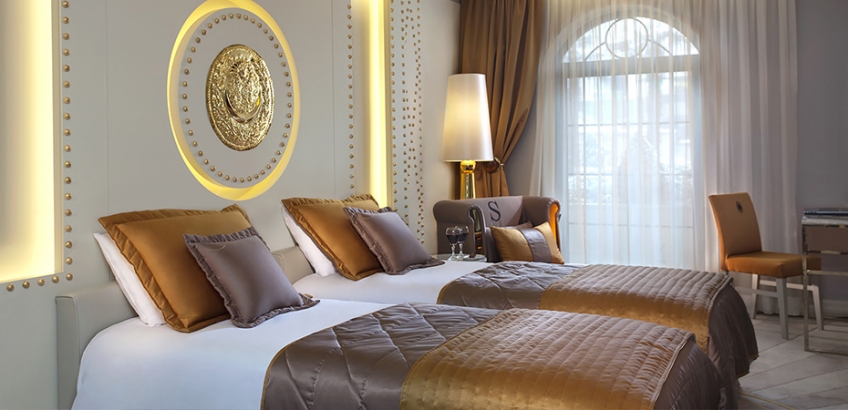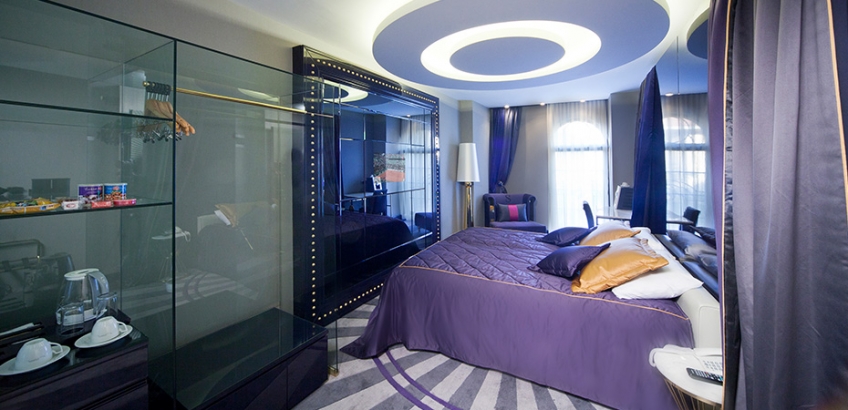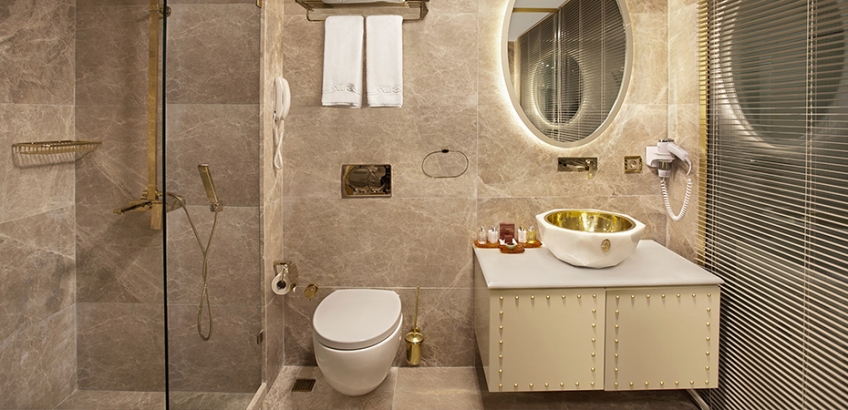 DELUXE DOUBLE OR TWIN ROOM
or
24
You will feel grace as well as history with traditional Ottoman art details in our Deluxe Attic Rooms. All rooms are designed and decorated with accessories unique to Traditional Ottoman Art. On one hand, you're a relaxing in-room, on the other hand, you have a chance to look over artistic details of history.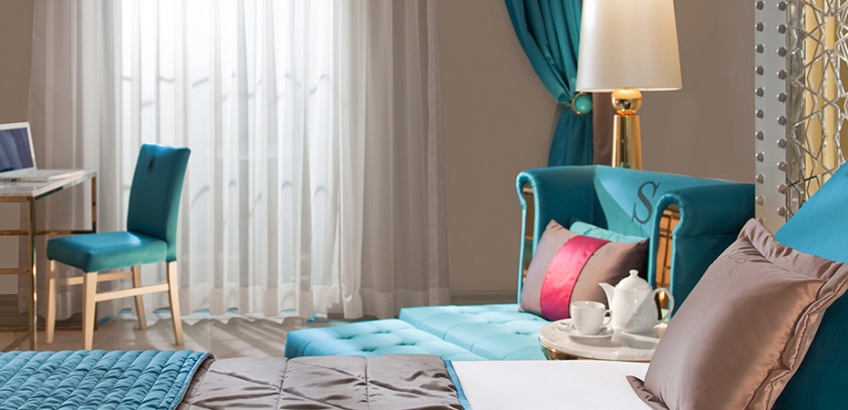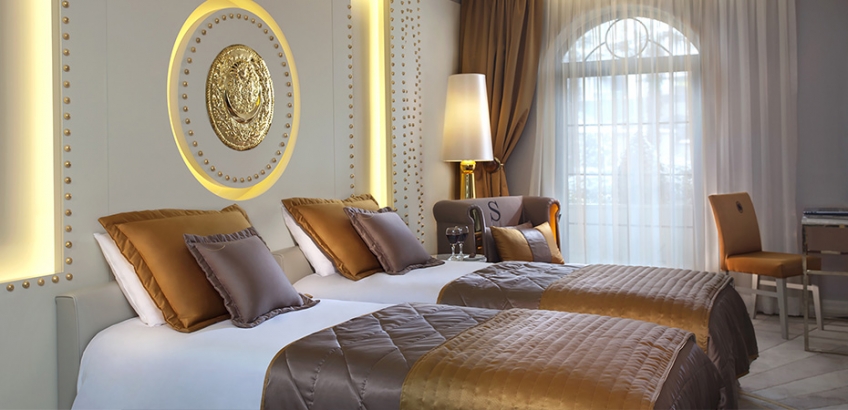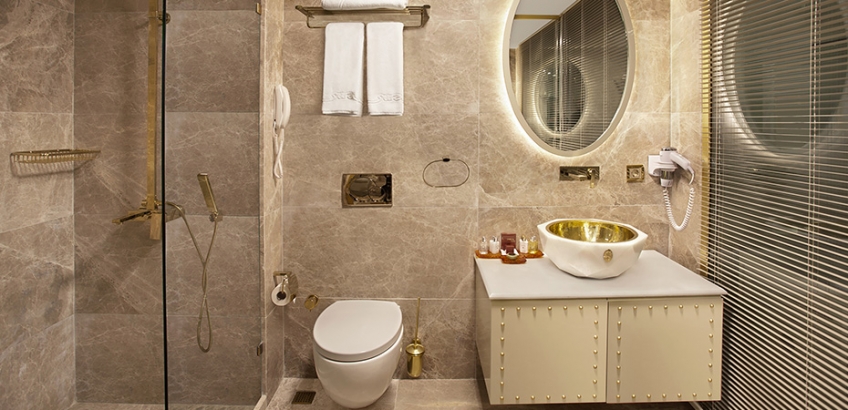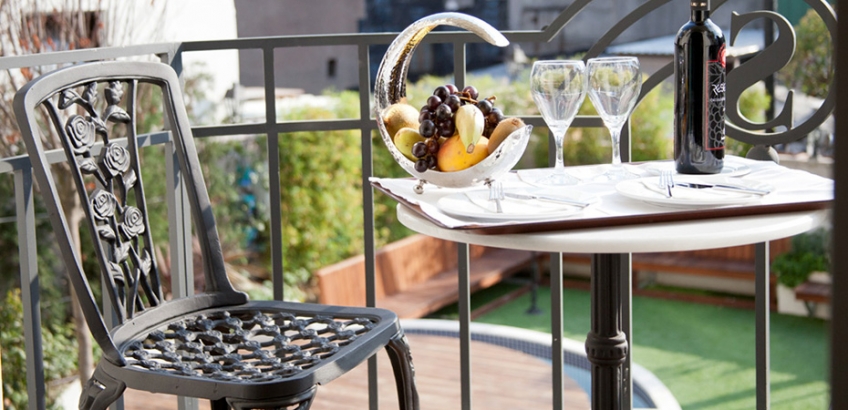 DELUXE DOUBLE OR TWIN ROOM WITH BALCONY
or
27
How about enjoying both harmonically combined elegant colors and lively city views while drinking your morning coffee on the Balcony? All have spacious lounge areas, contemporary bathrooms, and large balconies with views of a lively city.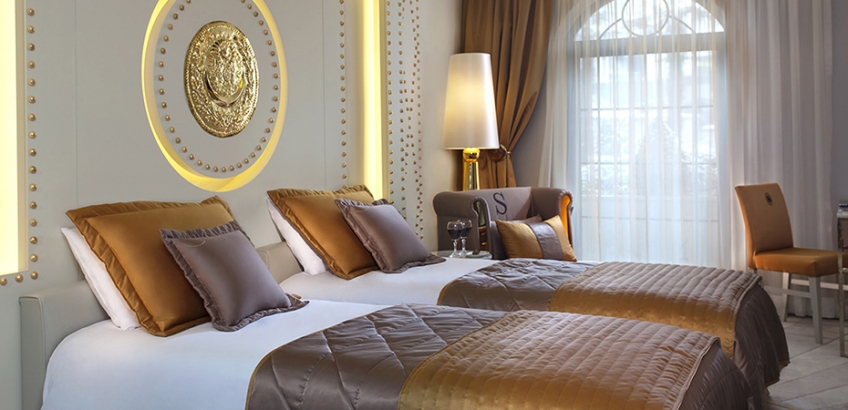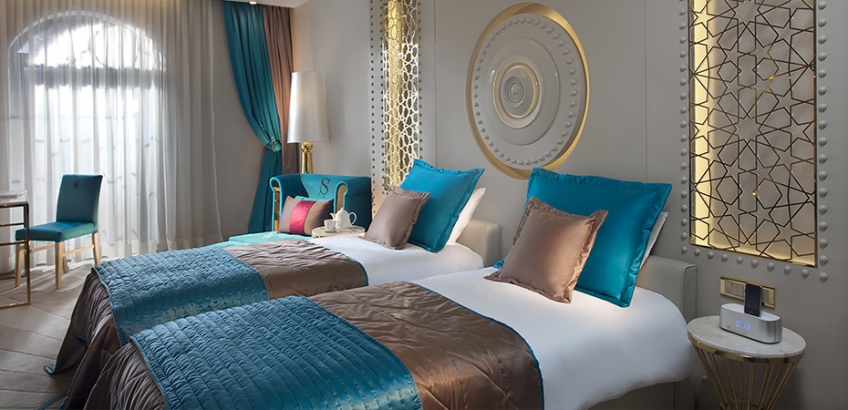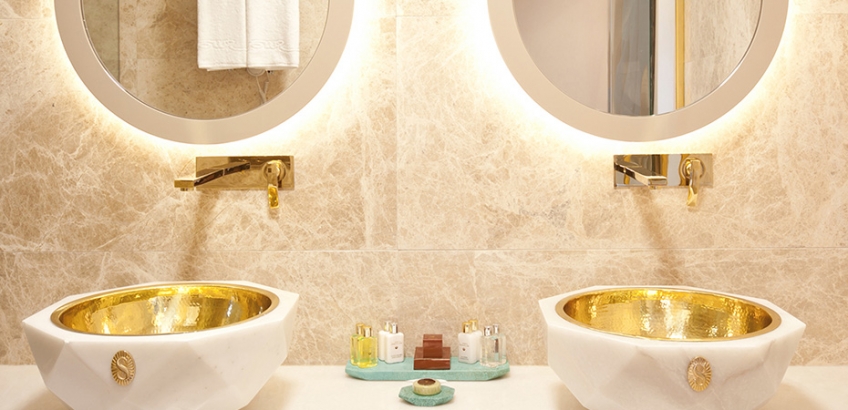 DELUXE TRIPLE ROOM
30
Triple Room is an ideal choice for a group of three. The room boasts spacious accommodation (up to 30square meters) with a selection of twin beds plus a sofa bed along with comprehensive amenities for three persons to ensure your trip at Sura Design Hotel & Suites.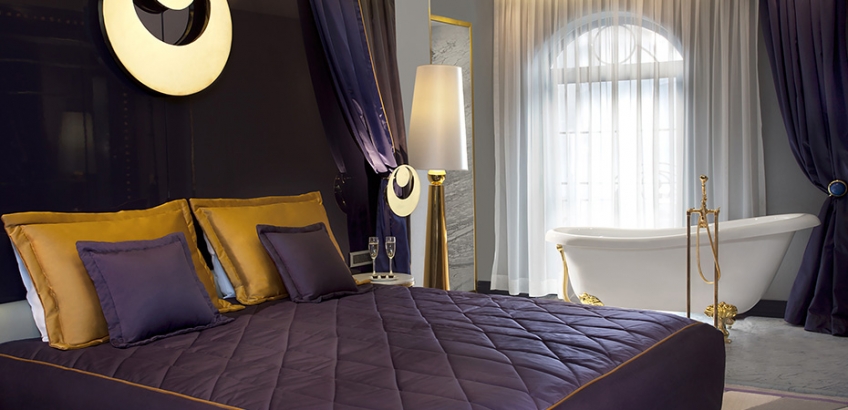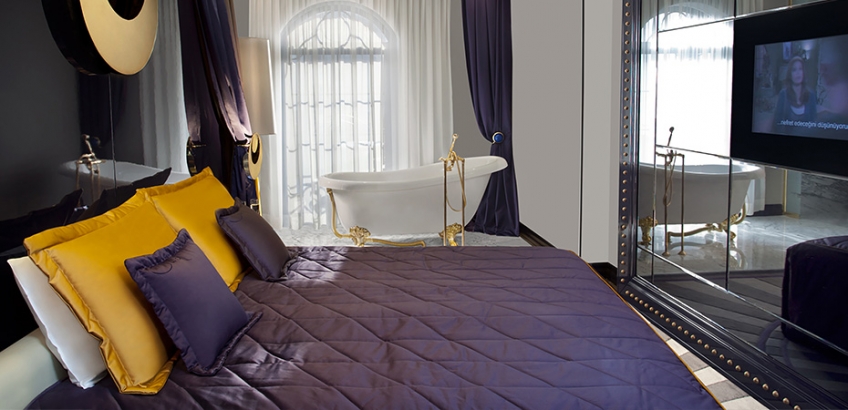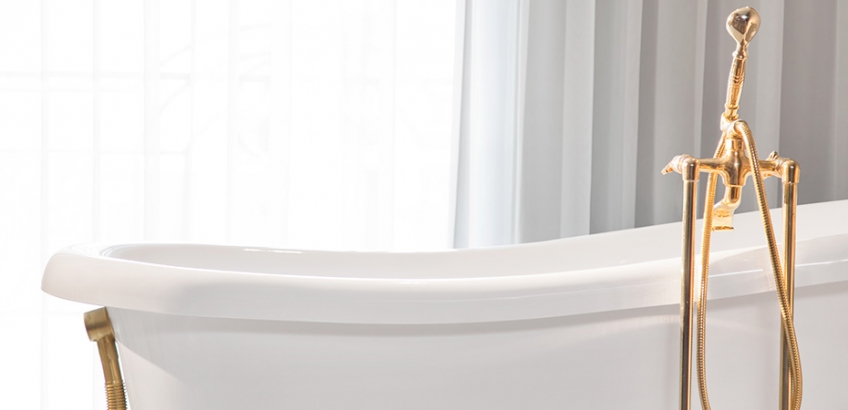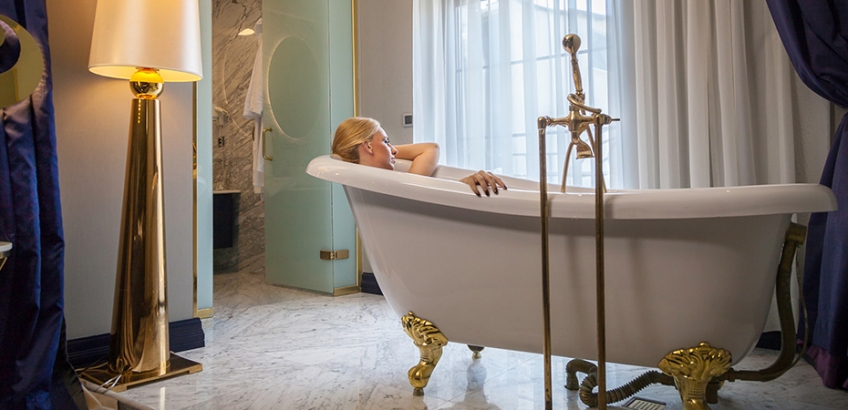 LOFT ROOM
25
If you are a couple looking for the most romantic place for your holiday, Sura Design Hotel & Suites' Loft room with a French tub is perfect for you. A perfect place where luxury and privacy. Give your loved one the most amazing beginning you could ever imagine. Don't forget to complete your romantic stay with our romantic package and fall in love again.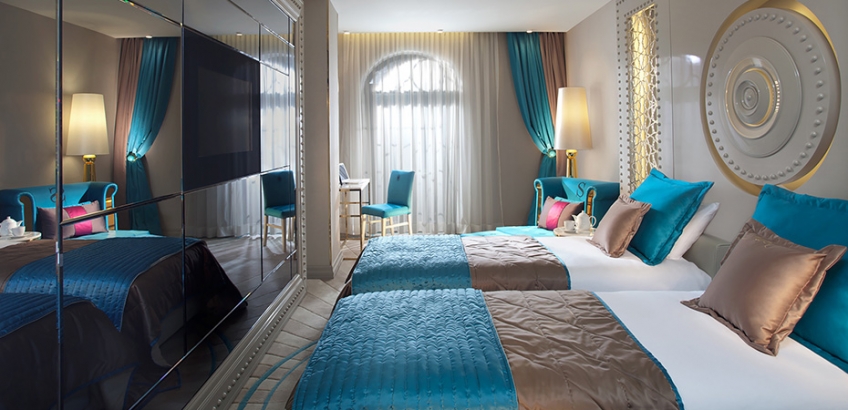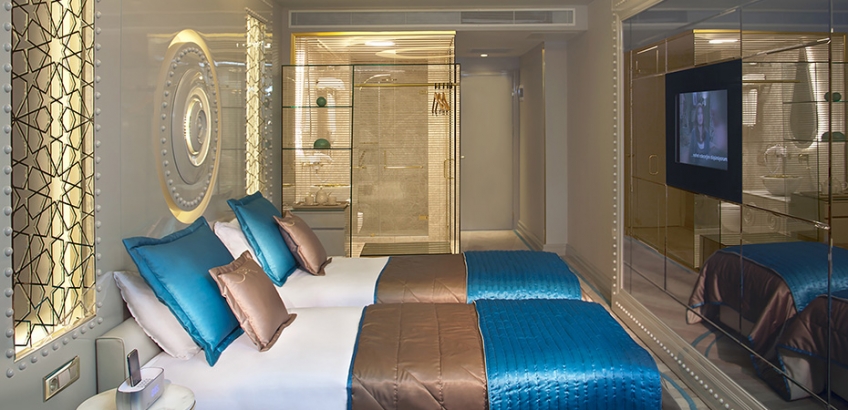 CONNECTING FAMILY ROOM
and
50
You can enjoy the beauty of the city view from your window. All types of connected rooms have parents' bathrooms. One of the rooms is complete with 2 single beds, the other room also 2 single beds. This suite features a dining area, minibar, and bathrobe.