FEATURED ROOMS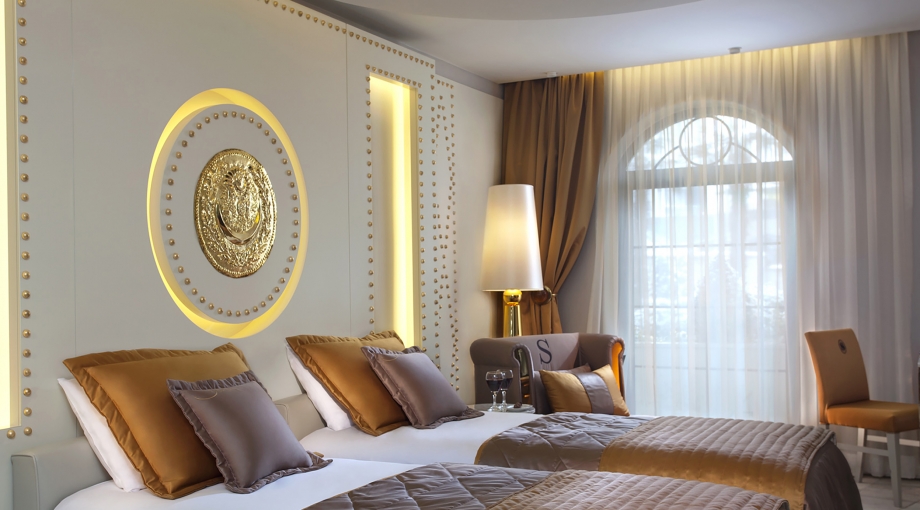 DELUXE DOUBLE OR TWIN ROOM WITH BALCONY
How about enjoying both harmonically combined elegant colors and lively city views while drinking your morning coffee on the Balcony? All have spacious lounge areas, contemporary bathrooms, and large balconies with views of a lively city.
or
27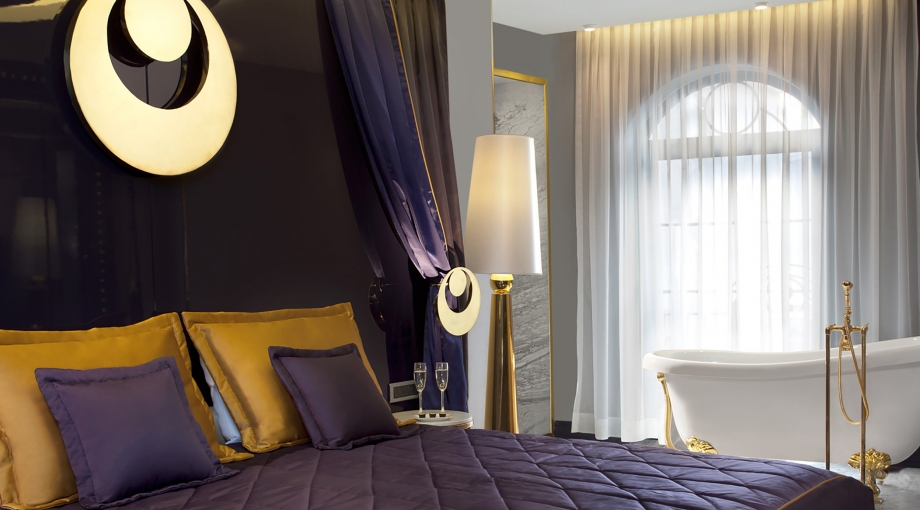 LOFT ROOM
If you are a couple looking for the most romantic place for your holiday, Sura Design Hotel & Suites' Loft room with a French tub is perfect for you. A perfect place where luxury and privacy. Give your loved one the most amazing beginning you could ever imagine. Don't forget to complete your romantic stay with our romantic package and fall in love again.
25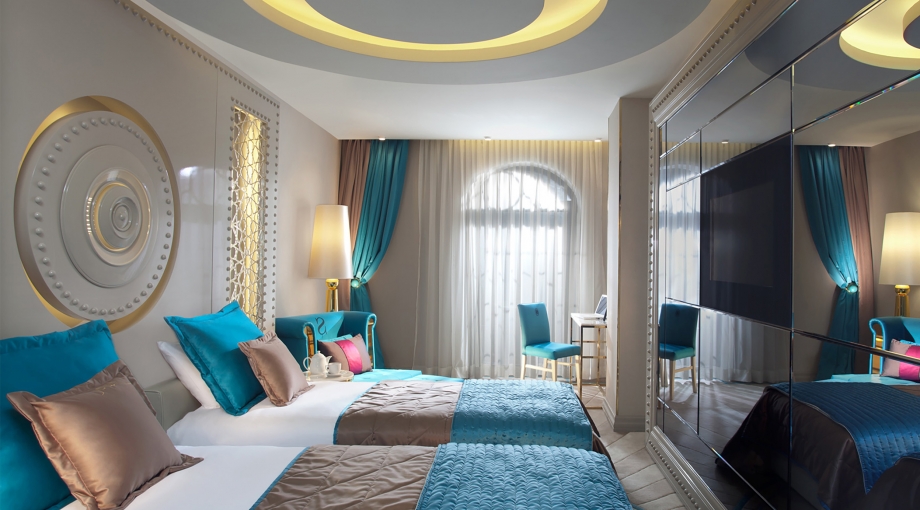 CONNECTING FAMILY ROOM
You can enjoy the beauty of the city view from your window. All types of connected rooms have parents' bathrooms. One of the rooms is complete with 2 single beds, the other room also 2 single beds. This suite features a dining area, minibar, and bathrobe.
and
50
AMENITIES & SERVICES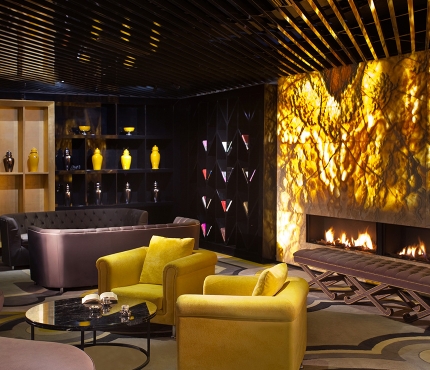 DESIGN LOBBY
While you waiting for your room, check out the art pieces reflecting the history of The Sultanahmet.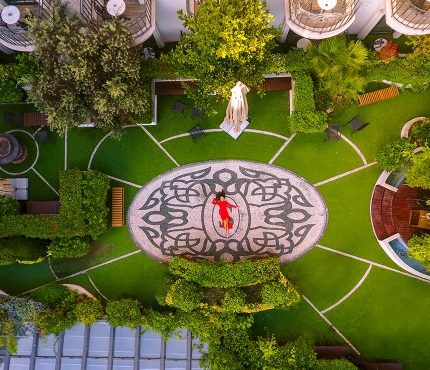 SECRET GARDEN
Welcome to our hidden paradise, hidden from the noise and chaos of the busiest district of Istanbul.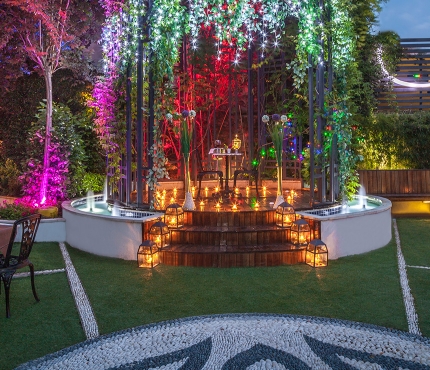 WINTER GARDEN
It is called Winter Garden but it's beautiful every season. Listen to the sound of rain and drink your coffee.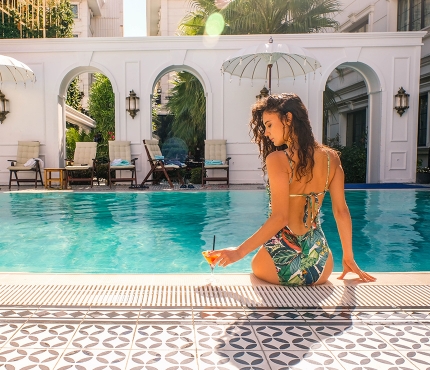 POOL
The most enjoyable way to cool off during hot summer days! Enjoy our pool with Hagia Sophia view.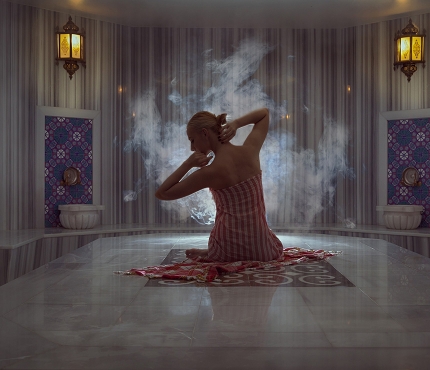 SPA & TURKISH BATH
Treat yourself with Spa and Turkish Bath while enjoying the most beautiful city in the world.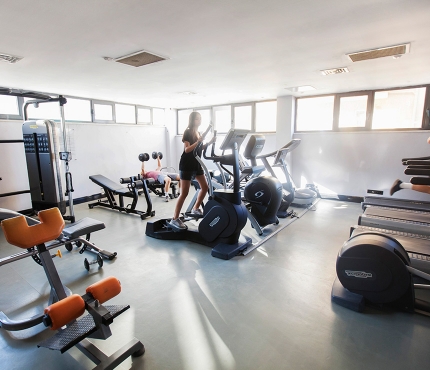 FITNESS CENTER
Use our high-quality fitness equipment to stay in shape. Feel free to eat delicious Turkish Food.
PERSONAL UPGRADES
Konuk Concierge is pleased to welcome guests and offers a wide range of concierge services that will help make your stay at the hotel and Turkey unique.
COMING SOON
Sura Pekhan
Sura İncili Çavuş
Sura Heritage
PROJECTS
Sura Museum Istanbul
Sura Cappadocia