Top Best Amusement And Thematic Parks in Istanbul – Part 6
In this article, we will continue with our fourth part of Top Best Amusement And Thematic Parks in Istanbul. You can reach part 1 from here, part 2 from here,  part 3 from here, the Part 4 from here and the Part 5 from here. If you have more questions or want more options, you can ask for help from our Sultanahmet hotel – Sura Hotels – personal. Here is our list for the best amusement and thematic parks in Istanbul.
Viasea Theme Park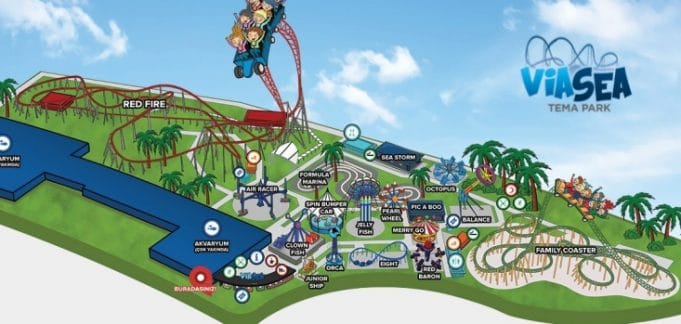 Viasea Theme Park which is located on the Asia side is a hot spot for roller coasters in Istanbul. The roller coaster in Viasea Theme Park is among the fastest roller coasters in Europe and it will definitely give you a excitement.
The park is opened for the children and it is similar to Viaport with its shopping mall. Inside this great area, you can find a shopping mall and different playing grounds for children. While your children can play with various things, you can just do your shopping or enjoy other things for the adults. Even though the park is opened for children, it is not devoted only to children and there are lots of play areas for adult people too. Security measures of this park are at world standards and inside of here, you can ride the fifth fastest roller coaster of all Europe. You shouldn't miss a chance like that. Moreover, there are more than 35 different fun units at the park. There are even more than one roller coaster and one of them is big, while the other one is small and gives you a smooth ride.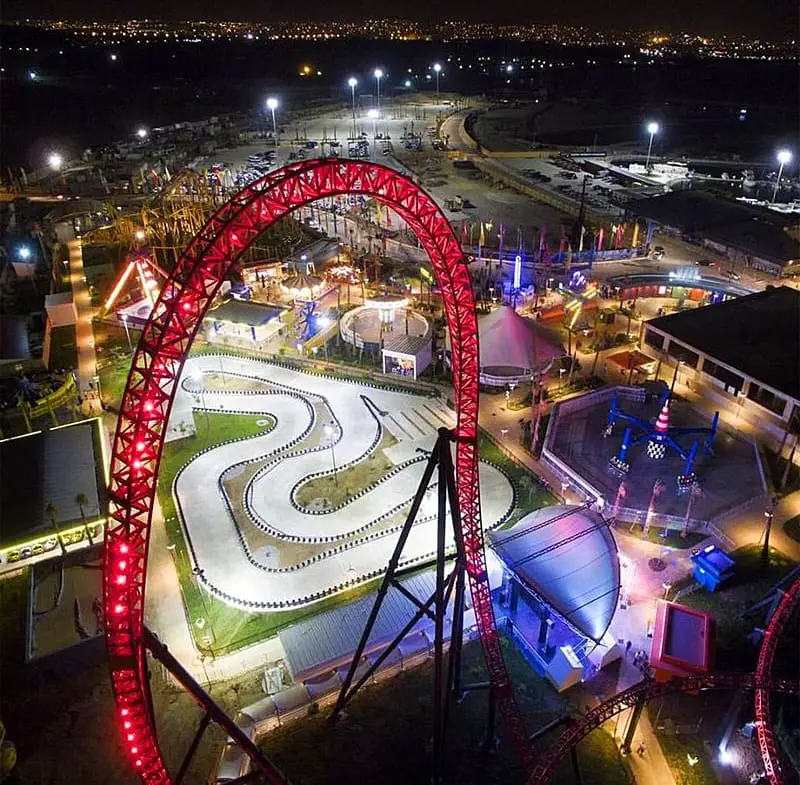 If you got hungry from all these adrenalin rushing to your veins, you can just have a snack or a traditional Turkish meal in the facility too.
What's Inside the Viasea?
First of all, the fifth fastest roller coaster of the Europe, Red Fire is waiting for you to test your limits. Additionally, there is one more roller coaster too which is smaller than Red Fire. The famous roller coaster gives you 55 meters in height and has a capacity of 630 people in one hour. One train can take 12 persons in one time and can reach 100 kilometers speed in one hour. Inside of the park, there are various fun units for children too. But one of the downsides of this place is that there is no allowance for the pets.
Viasea Entrance Fee
The entrance fee for the park depends on the season you are going. For the children, the price starts from 89 TL, while it is 99 TL for the adults.
Viasea Visiting Hours
The theme park is closed on Mondays but opens on all other days of the week and the weekend.
On Weekdays: From 11:00 am to 19:00 pm
On Weekend: From 11:00 am to 20:00 pm
Where is the Viasea Theme Park?
Viasea Theme Park is located in Gebze and you can reach its location from this link.
Moi Park
Moi Park is the Europes biggest closed amusement park and it is decisive to keep it that way. It is located on the 12000 square meters of area and gives lots of opportunities for children between 4 and 10 to have fun. The park is consists of two floors and on the upper side, your child can have the day of his life while on the basement floor even the adults can feel the adrenaline.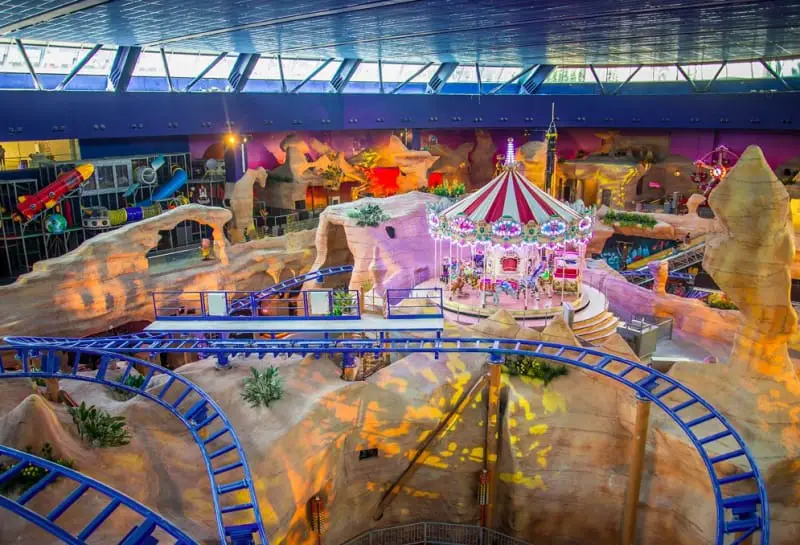 You can find more than 30 fun units in here and they have special mascots named "Taş Kafalar" or "Stone Heads". Kids love these mascots and it is worth taking them there just for the mascots. Taş Kafalar does their shows every weekend during 15:30 am and 19:00 pm. But during the days such as Valentine Days or etc, Taş Kafalar can be replaced with different activities.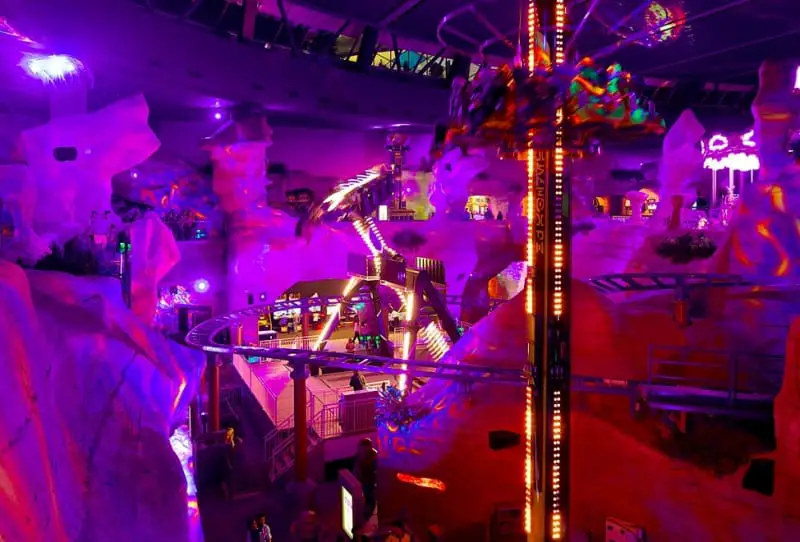 Since this park is designed as a little fun land, you don't have to pay for the fun units that don't concern your interest. In entrance, you can load a credit as much as you want and use this to try whatever you want.
For a family of 4 people, 80 – 100 Turkish Lira would be enough for you to have long hours.
Moi Park is open 7 days a week but only on Mondays its visiting hours differs.
On Monday: From 12:00 to 22:00
On Other Days: From 10:00 to 22:00
Moi Park is located in the middle of the Mall of Istanbul so you just have to get to Mall of Istanbul in order to get there. Moreover, you can take advantage of free customer services of Mall of Istanbul too. You can reach that project by taking the M3 Kirazlı – Olimpiyat Stadyumu – Başakşehir Metrokent Metro and get off at "İkitelli Sanayi" station. But you need to a long walk in order to do that.
Moreover, if you want to get to the Mall of Istanbul by bus, you can take these bus lines too:
143i – Küçükçekmece-İstoç
33Çm – Bağcılar Devlet Hst.Çinçindere cd.-Mecidiyeköy
34C – Beylikdüzü-Cevizlibağ
36D – DelikliKaya-Arnavutköy
73Y – Yenibosna Metro-Yeşilköy-Akvaryum
76A – Bizimevler-Ispartakule-Yenikapı
78F – Başakşehir 4.Etap-Fenertepe
76O – Cihangir Mahallesi – Avcılar
146T – Boğazköy Mahallesi-Bahçeşehir-Yenikapı
98H – Başakşehir – Metrokent
146M – Başakşehir 4.Etap – Mecidiyeköy