Let's visit the best hotel in Sultanahmet: Sura Hotel. Istanbul, which has hosted dozens of civilizations throughout history, is among the first cities to be seen on earth with its unique beauty and historical texture. Where to stay is the most important issue you need to decide before visiting Istanbul.
Do you want to be surrounded by historical places where you are staying?
The best choice are Sultanahmet hotels. Known as the old town, this neighbourhood is where all the ancient sites are. Yes, it´s packed with tourists, street sellers, and not so cheap restaurants, but you will be able to visit many of the important places in 5 – 10 minutes walking from your hotel.
You will never regret it if you choose to stay in Sultanahmet during your Istanbul visit. You can even be sure that you will have a beautiful Istanbul experience that you will strongly recommend to the family and your friends.
THE BEST LOCATED HOTEL IN ISTANBUL
We invite you to the Sura Hagia Sophia Hotel and Sura Design Hotel in the heart of Sultanahmet in order to crowd your Istanbul trip with a perfect view of Hagia Sophia.
Sura Hotels are within walking distance of some of Istanbul's most historic monuments. Here are some of them: Grand Bazaar, Basilica Cistern, Tram Station, Topkapi Palace, Sultanahmet Square, Hagia Sophia, Sutanahmet Mosque, Obelisk and Million Stone.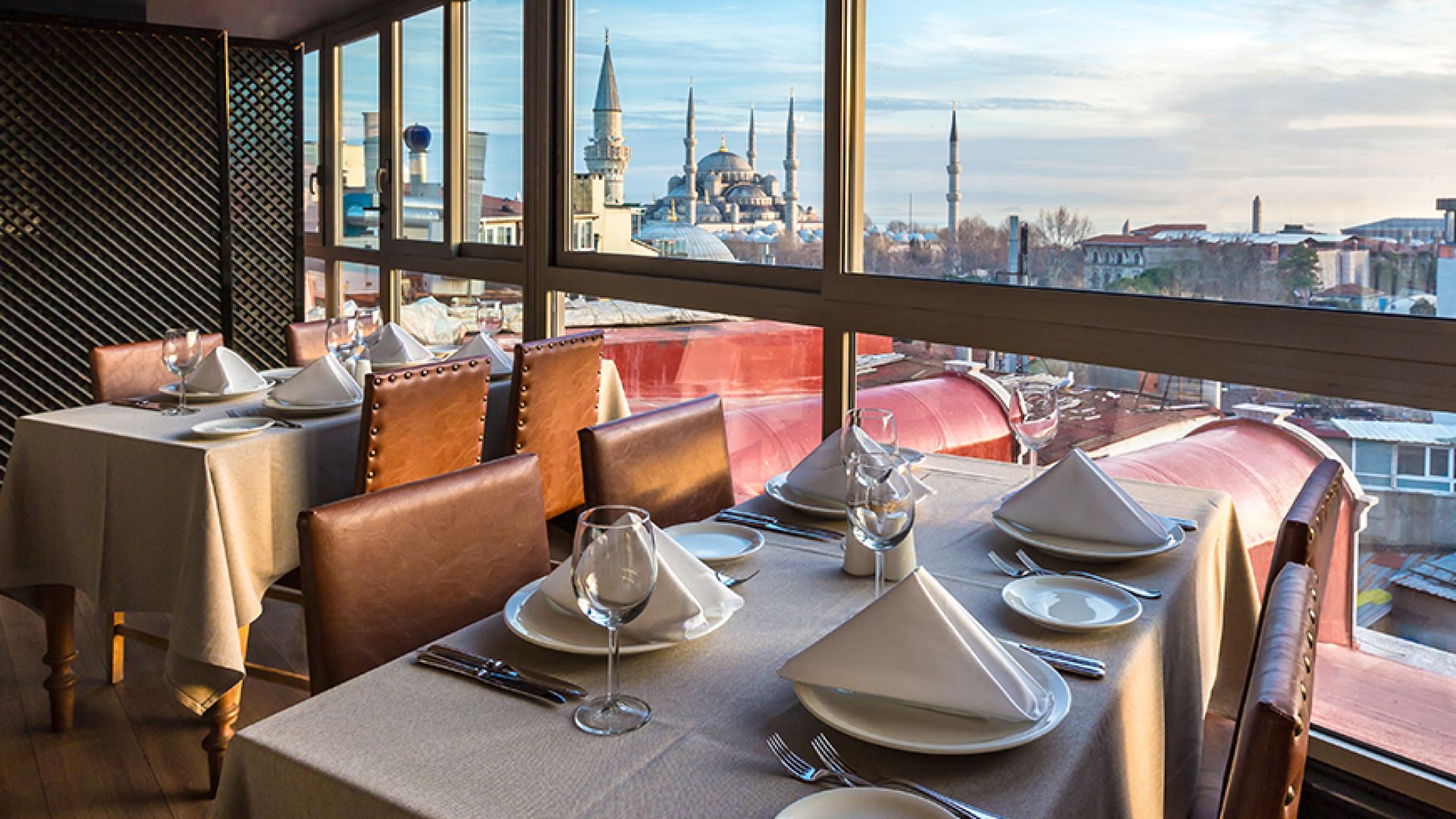 Deraliye Terrace Restaurant
Sura Hotel offers an Old City view where guests can watch 360 degrees with Deraliye Terrace Restaurant. The Deraliye Terrace Restaurant caters for your soul with its exquisite view while serving delicious Turkish dishes with your taste buds.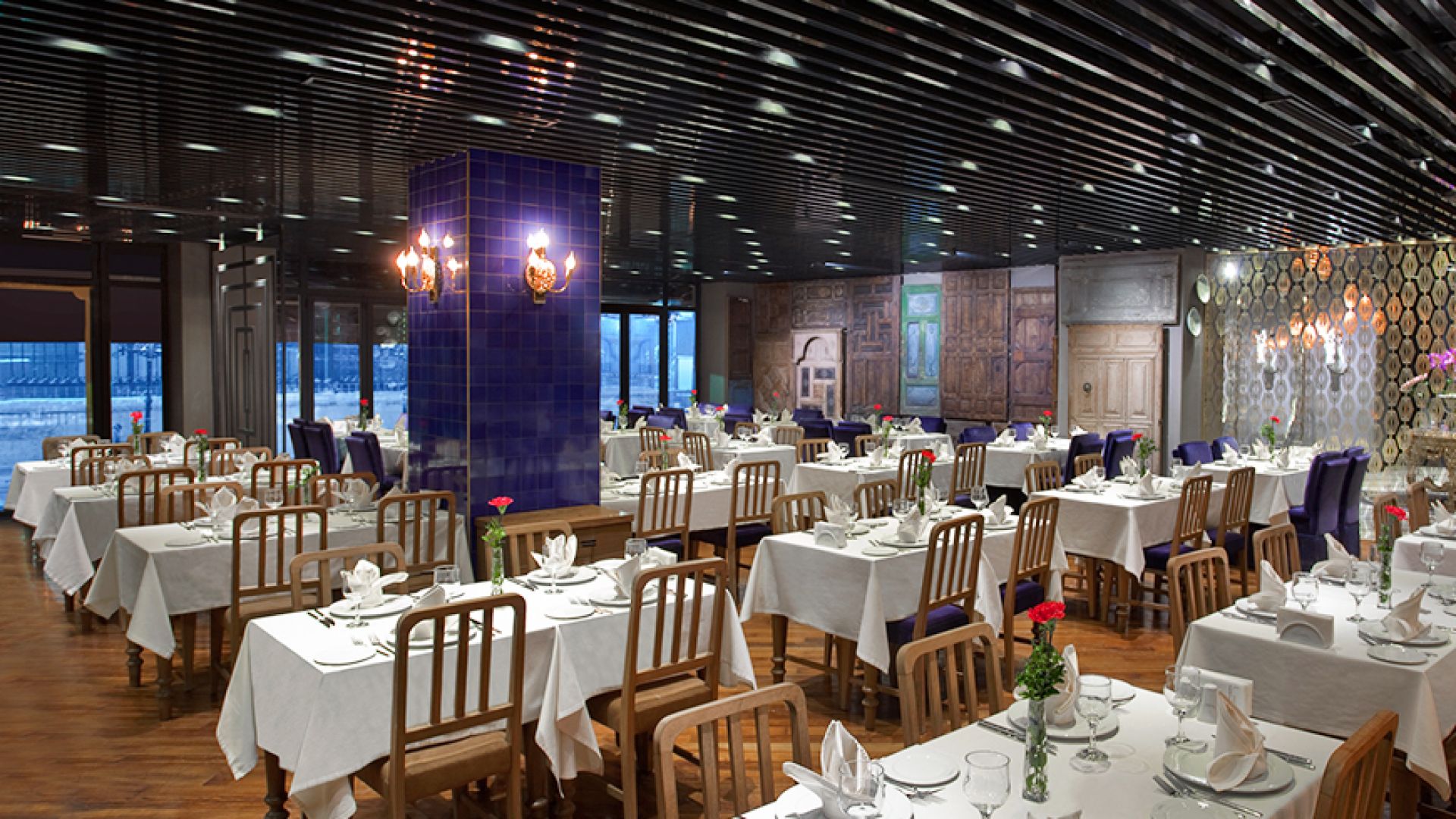 Deraliye Ottoman Cuisine
Located in the heart of Old City Istanbul, right next to Hagia Sophia and a few steps away from Topkapi Palace, Deraliye Restaurant offers its guests a unique selection of dishes served in the palaces of the Ottoman Empire.
Sura Kebap Restaurant
Sura Kebab offers unusual flavors to its guests with talented chefs. As these master chefs recognize their guests, they can offer meals according to their moods.