Turkey has a very diverse and world-renowned cuisine and Istanbul is the place in which you can find all of them. Since Istanbul has many representatives from all the cultures, you will see and taste unique things in this metropolitan City. In our Part 4 article of best things to eat in Istanbul, we will continue our Part 1, Part 2 and Part 3 with new and more delicious foods! But still, don't forget that you can find all of these foods in our Sultanahmet Hotel, Sura Hotels.
After the Turkish Breakfast, Menemen, Meze, Kuyu Kebabı, Iskender Kebap, Adana Kebap, Lüfer, Mantı and Künefe, this time we will give the stage to another dessert, Baklava!
Baklava
Even though sometimes it is argued that Greeks invented the baklava, the history of this magnificent and tasty dessert dates back to the Ottoman Empire. The main recipe consists of phyllo dough, nuts, and syrup but nowadays you can see baklava with lots of ingredients and in lots of shapes. But don't let the ingredients fool you since the hardest part of making baklava is lies beneath its craftsmanship. You have to make the dough so thin that there would be enough space to fit 40 layers in every baklava. In Turkey, they say that for girls, if you can make baklava, you are eligible to marry a man too. The nuts, walnuts, hazelnuts or pistachios varies from region to region and one of the most famous cities in Turkey with its baklava is Gaziantep, without a doubt.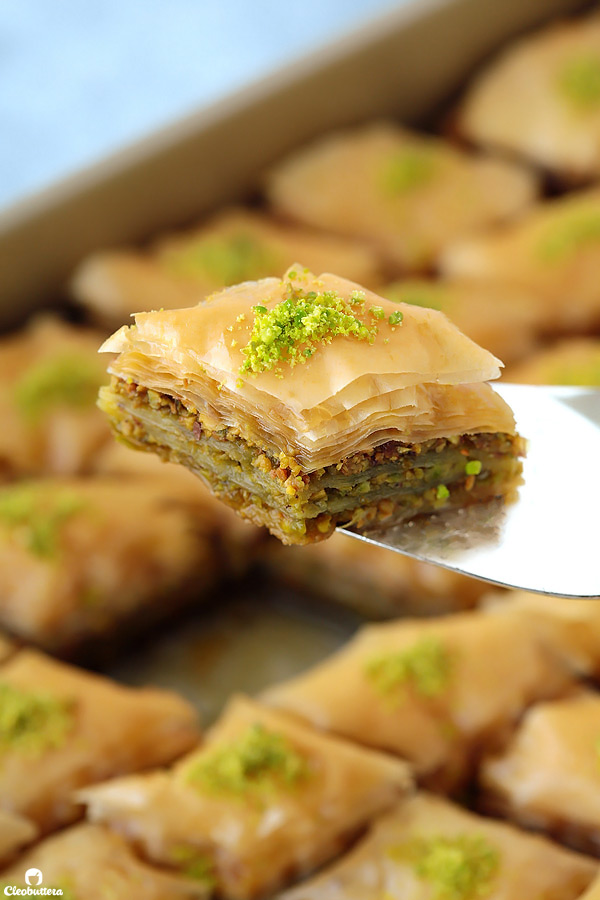 Most of the famous shops that sell traditional baklava are originated from this city and it is like a cuisine heaven in there. In order to make a good baklava, you spread nuts in between the layers of phyllo dough. Afterward, you dress the pile of the dough with butter and bake it, After then, you finally soak it in syrup but if you pick a bad place for baklava, it can be your last time eating this since not all of these places make good baklava and it requires a craftsmanship. In Istanbul, you can eat Baklava in Güllüoğlu or Köşkeroğlu.
Kuru Fasulye – Haricot Beans
It seems like it is just a bunch of haricot beans, isn't it? Actually no. Even though it seems like haricot beans, this is one of the oldest food examples of traditional Turkish cuisine and believe me, you won't be able to find a better Kuru Fasulye apart from Turkey. Such a simple ingredient can help you to experience one of your food manias. In Turkey, they have special ingredient for this food according to the area. For example, in Kayseri they make it with spiced thin slices of beef called pastırma, while in Karadeniz they make it just with the haricot beans but with a little help from their traditional and organic butter. If you come across to a professional kuru fasulye cook, don't leave him alone before tasting this delicious meal. The food consists of tomatoes, butter, and tomato paste and of course haricot beans generally. But as we have said, it can depend on and vary from region to region.
But there is more. If you are eating kuru fasulye, you must eat pilav (plain rice) with it too since they are inseparable twins. And if you add pickles too, there it is, you are half Turkish now. You can find best kuru fasulye places near Süleymaniye Mosque but for rice, you can try Fatih county.
Kanlıca Yogurt
And as our last item, we will introduce you a special yogurt, the Historical Kanlıca Yogurt. Yogurt is one of the most widely consumed foods in Turkey and it has a connection with even the Kuru Fasulye. In Turkey, you can eat yogurt with Kuru Fasulye, with pasta, with plain rice, with Iskender Kebap, as a meze and just as a plain yogurt too. Among all the yogurts, there is one that most of the people prefer eating this one plain. Historical Kanlıca Yogurt dates back to 1877 – 1878 era and the Poyraz İbrahim Ağa migrated to Turkey, Kanlıca after the war in the Balkans. He starts to continue his home tradition and goes on by creating yogurts but with a slight difference, he puts castor sugar in the yogurt and makes them sweet.
Apart from being an excellent taste, you should visit this place in its original place just for seeing this beautiful view too.