Arasta Bazaar – Sultanahmet
Sultanahmet is a place in which you can find many historical buildings and touch the heart of history. In this article, we will give you a detailed information about one of the prominent structures of the Sultanahmet, Arasta Bazaar. We will share all the secrets and details of this hidden bazaar which is situated next to the world famous Blue Mosque. A unique place.
What is Arasta?
Arasta (Ottoman Bazaar) is a word that is used for a single item or the group that includes that one item which is sold on many marketplaces or bazaars. But with time, many different items entered into these bazaars so the word 'Arasta' lots its true meaning. Even though we are not that familiar with the term, the Blue Mosque, the Selimiye Mosque and the Rüstem Paşa Mosque have their own Arasta's too. Arasta's are generally the property of a foundation and let's take a short walk for an Arasta that is situated in the heart of Istanbul, Sultanahmet Arasta Bazaar.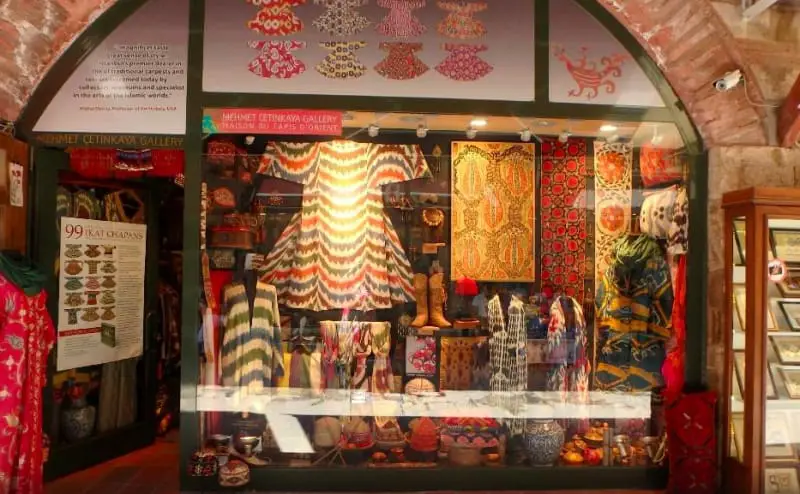 Actually, this specific Arasta has another name too. Since it was a bazaar in which you can only find items for cavalrymen, it has the name "Cavalrymen Bazaar" too. But unfortunately, in a fire which took place in 1912, most of the shops and historical tissues burned and destroyed. Thanks to the mosaics taken out during an excavation in 1930, it is found out that the history of this famous bazaar dates back to the Byzantine era.
The bazaar which became unavailable for use was used by shanty house owners for many years till the 1980's. In 1980, the Arasta was revised and built thanks to the efforts of General Management of Foundations Department and it got its new look since then. Unlike the meaning of the word, there is not only one item in Arasta Bazaar of course. In this old bazaar, you can find İznik tiles, souvenirs, carpets, rugs, and many other things. After a Blue Mosque and Hagia Sophia Museum, you can just roll here and check out all these shops or just have a coffee to get some rest.
But the only special aspect of the Arasta Bazaar is not the souvenir shops. In here, there is also a museum in which they exhibit mosaics which had been found during the excavation in 1930. In Arasta Bazaar Mosaic Museum, you can find many unique mosaics in the world.
Moreover, the arrival of this bazaar is also an easy thing to do. It is just behind the Blue Mosque and you can walk there in maximum 10 minutes from your Sultanahmet Hotel, Sura. But if you are coming from somewhere different, you can just use Bağcılar – Kabataş Tramway line and get off at the Sultanahmet station.